Friday, March 15, 2019 / by Jordan Waters
Happy St. Patricks Day!!

May Your Home Always Be Too Small to Hold All Your Friends!!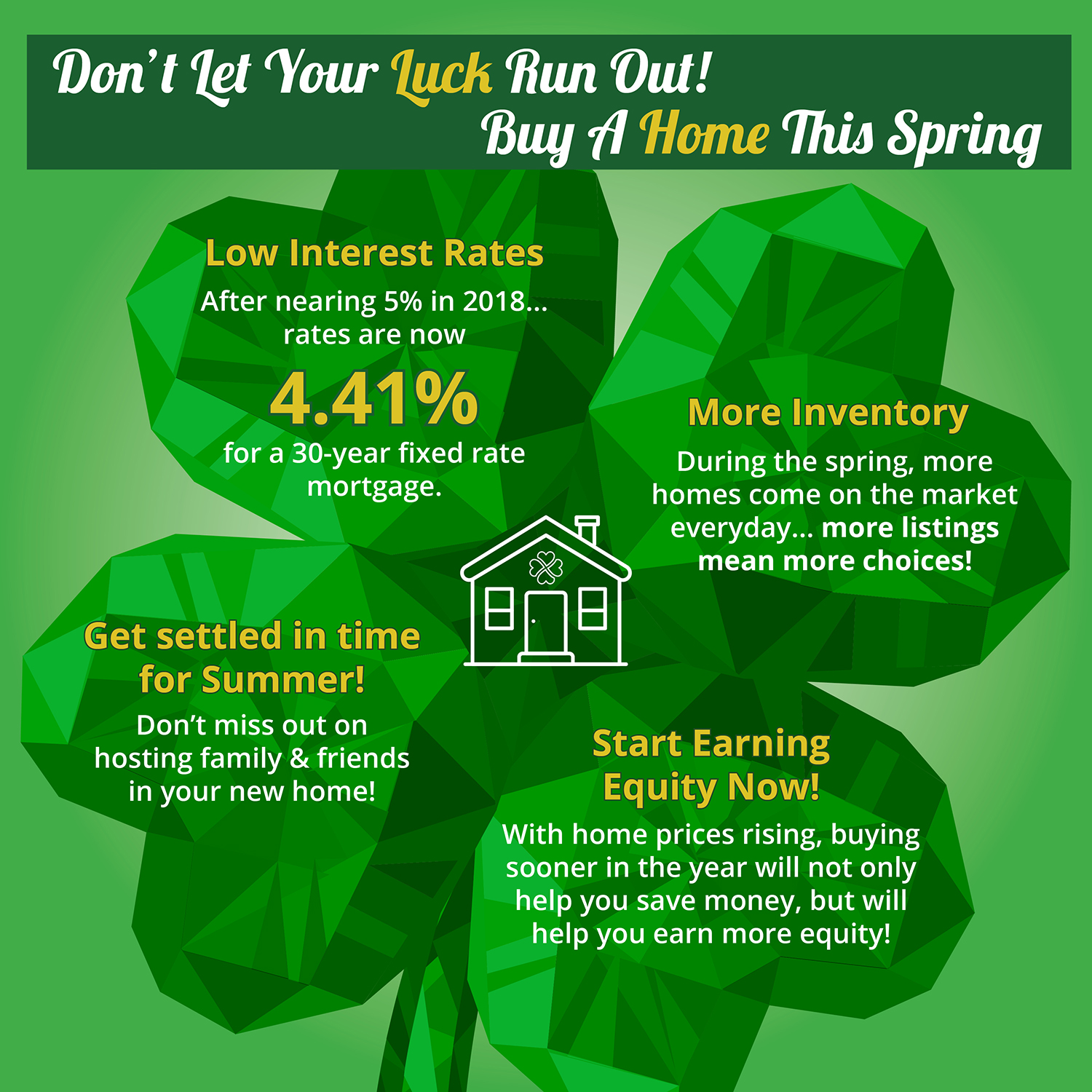 Some Highlights:
Interest Rates for a 30-year fixed rate mortgage have dropped to 4.41% from near 5% in 2018

Here is a flashback comparison of where 30-Year Fixed Interest Rates have been historically. See all rates from 1971 on.

March 2009: 5.00%
March 1999: 7.04%
March 1989: 11.03%
March 1979: 10.43%

Take advantage of more inventory coming to market in the spring to find your dream home!
Buying now will allow you to start earning equity today!
---